Fashion Gives Back: Top 5 Charitable Retailers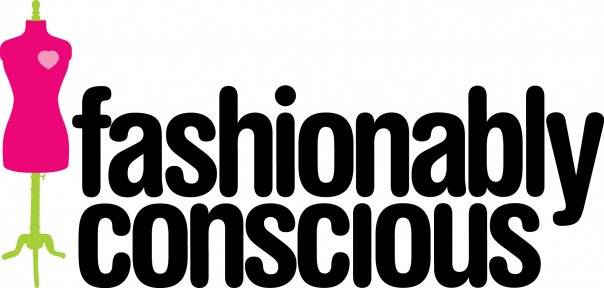 Let it never be said that fashion doesn't have a conscience. Though often criticized as a superficial industry perhaps known best for its exorbitant prices, fashion does have a heart, and it wears it on its sleeve. Read on for some of fashion's most socially and environmentally conscious organizations, and feel a little better about their next hits to your wallet.
The holy grail of charitable fashion, shoe and sunglasses retailer TOMS began with the One-for-One movement: for each pair of shoes purchased, TOMS gives a pair to a child in need. Though a pair of shoes may seem inconsequential, shoes are a powerful tool in creating opportunity in third-world countries— for many children, shoes are required for school attendance, and education is the keystone to breaking the poverty cycle. The philanthropy also extends to TOMS sunglasses— for each pair of sunglasses purchased, TOMS funds sight for one person, which can mean prescription eyeglasses or sight-saving medical treatment. TOMS' initiative has benefitted over fifty developing countries in South America, Africa, and Asia, and the company works tirelessly to transform everyday consumerism into a force for global good.
In 2008, fast-fashion retailer H&M and Designers Against AIDS (DAA) joined forces to launch an annual fashion forward collection called Fashion Against AIDS (FAA). The eclectic and lively collection intends to raise awareness of HIV/AIDS among young men and women, and 25% of proceeds fund HIV/AIDS prevention and research. Many famous faces have thrown their support behind the campaign as models, including but by no means limited to Katy Perry, Cyndi Lauper, Yoko Ono, and Penn Badgley.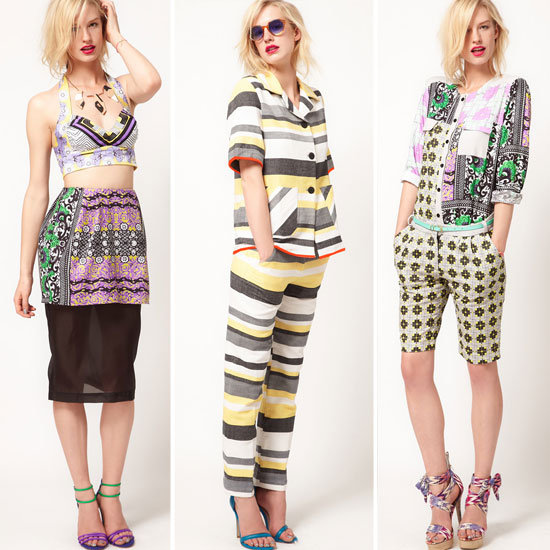 ASOS, one of Britain's largest e-boutiques selling both branded goods and its own clothing line, has launched a charitable initiative called ASOS Africa. Produced in collaboration with SOKO Kenya, the proceeds from ASOS Africa's annual tribal collections are dedicated to promoting sustainable business through local craftsmanship in developing countries. ASOS Africa is also committed to fair trade— the program boasts recyclable packaging, prevention of child labor or forced labor, and a commitment to act against the live skinning or live plucking of animals for leather or feathers.
Vintage-inspired eyewear retailer Warby Parker has launched a philanthropic initiative similar to that of TOMS— through its Do Good program, every pair of Warby Parker eyeglasses purchased translates into a pair given to an individual in a developing country. However, it's more than just a pair of glasses— Warby Parker trains low-income entrepreneurs in developing countries to open their own businesses selling glasses, and these entrepreneurs then serve communities that otherwise would not have access to glasses. Warby Parker seeks to create a self-perpetuating cycle in order to elevate these communities out of poverty. As if that wasn't enough, Warby Parker is also one of the few carbon-neutral eyeglass brands in the world, meaning that it actively works to minimize greenhouse gases in its manufacturing.
Feel More Better might just be the most socially conscious fashion outlet of them all, as implied by the brand's mission statement: "to make the world an easier place for women and girls to be happyer" [sic]. Made from Tencel, an eco-friendly material, Feel More Better's graphic tees convey positivity through messages like "Not PhotoShopped" and "You Be You and I'll Be Me." For each t-shirt purchased, Feel More Better donates a book to an underprivileged girl. Feel More Better wants women to, as they write in their mission statement, "fight for the right to like [themselves]," and it shows— not only does the brand give back to underprivileged girls, but it's changing the climate in Washington. Feel More Better is one of the chief proponents of the Media and Public Health Act, which would require advertisers to include a disclaimer with their PhotoShopped ads. Sign the petition here and follow the bill's journey to Congress.
Kenneth Cole once said, "It is great to be known for your shoes. It is even better to be recognized for your soul." These five fashion juggernauts have taken his advice to heart— one can only hope that more of their contemporaries will follow suit.