It's Finally Cool to Love Space! The NASA Social Experience
When I was growing up, a lot of things were cool. Baseball, cars and sports…you name it. Just not an abiding love for rockets, astronauts and spaceflight.
Being able to cite moon-landing trivia in elementary school? Not the way to get picked first for kickball. Knowing the story of Apollo 13 a decade before the movie came out? A lousy way to become prom king. Unavailable for a game of street hockey because there's a Space Shuttle launch on TV? Don't tell your friends.
But something has changed.
Space buffs, we are not alone.
For years, I had hoped that such was the case – that space was going mainstream. Exploration and innovation, the hallmarks of what I loved about the space program, it seemed, were becoming more alluring as the web (and NASA's flair for marketing what it does) drew more eager minds to the subject. Each time I tuned in to watch the webcast of a Mars rover landing or a rocket launch and saw that thousands of others were watching the same stream, it made me smile.
Then, at the end of last year, I saw with my own eyes that the interest was real. I saw that the diversity of people willing to champion science, exploration and – to put it bluntly – the future of the human species, went far beyond what I had ever dreamt.
Artists, students and teachers care about exploration. Photographers and IT professionals care. Business people, REALTORs and marketers care. People across every profession, age group and walk of life care about what America is doing in space.
In December, I had the opportunity to participate in a NASA-organized social media event at the Kennedy Space Center. Better known as a NASA Social, the event was geared around the launch of a cargo mission to the International Space Station. It was the latest in a series of 126 such events across that country that had drawn 7,000 people to find out more about the exploration of space.
To me, exploration and spaceflight are about far more than the gee-whiz of rocket launches, engineering marvels and amazing images from the far reaches of the universe. They are more about human beings discarding their limits and doing what they dream of, rather than what they believe they are capable of. I believe spaceflight is humanity's sure-fire route to making "impossible" an obsolete word.
I love sharing spaceflight with my 9-year-old daughter because it sends the message that she can do whatever she wants, go wherever she wants and achieve anything simply because she set the goal, overcame the obstacles and did the work.
Before the NASA Social began on Dec. 1, I had done my fair share of experiencing space exploration. I had watched six launches over the years and seen about as much as a member of the public possibly could (and maybe a little more.)
For people like me the Kennedy Space Center and nearby Cape Canaveral Air Force Station are somewhere between Disney and Xanadu. We saw both during the NASA Social, visiting places like Launch Complex 39A, from which both first mission to land on the Moon and the last flight of the Space Shuttle left Earth.
We set foot on the grounds of Launch Complex 41, where the next mission to carry Americans into space from American soil may very well take flight. We saw the crew access tower, the boarding platform for that next crew, under construction. Our group even saw the first engineering model of the spacecraft they will fly, Boeing's Starliner, under construction in a hanger that once housed Space Shuttle Discovery.
We saw places where technology was being developed that will allow humans to travel beyond the Earth, perhaps to Mars. We visited launch control and the processing facilities that made possible a mission to resupply the International Space Station.
Of all the places we saw, though, my favorite was the cavernous Vehicle Assembly Building (VAB), a 500-foot-tall central landmark that can be seen for miles in every direction. Incredible events in the history of spaceflight started in this building. The Saturn V rockets that carried Americans to the Moon were assembled here. The Space Shuttles were assembled for flight on the same hallowed grounds.
Thousands of people worked in the VAB, many for their entire careers, caring for the rockets and spacecraft they touched with absolute dedication. They did so because each and every one knew that if that rocket failed, it would not be due to their work. Many of them, though now retired, still spend their days at Kennedy Space Center, telling the next generation about what went on there and what will go on there again soon.
It was good to hear that the VAB is being ushered into its third iteration so that it can prepare the giant Space Launch System rocket that will carry Orion – one of at least three different manned space programs underway at KSC – into space. There is an historic level of activity at the Florida spaceport, in case you haven't heard.
The work that went on in the VAB was the epitome of American ingenuity and dedication to accomplishing a goal. You can still feel it and see it everywhere in that incredible building. I had seen the VAB a hundred times and driven past it dozens of times on tour buses, always thinking, "What I would give to see inside that amazing place." Suddenly, one Tuesday afternoon in December, there I was.
But more amazingly, I was there with 45 other people from all walks of life, all just as interested as I was. They were just as excited about the history of it all. Just as committed to the future of exploration and to making "impossible" an obsolete word.
Finally, it's cool to love space.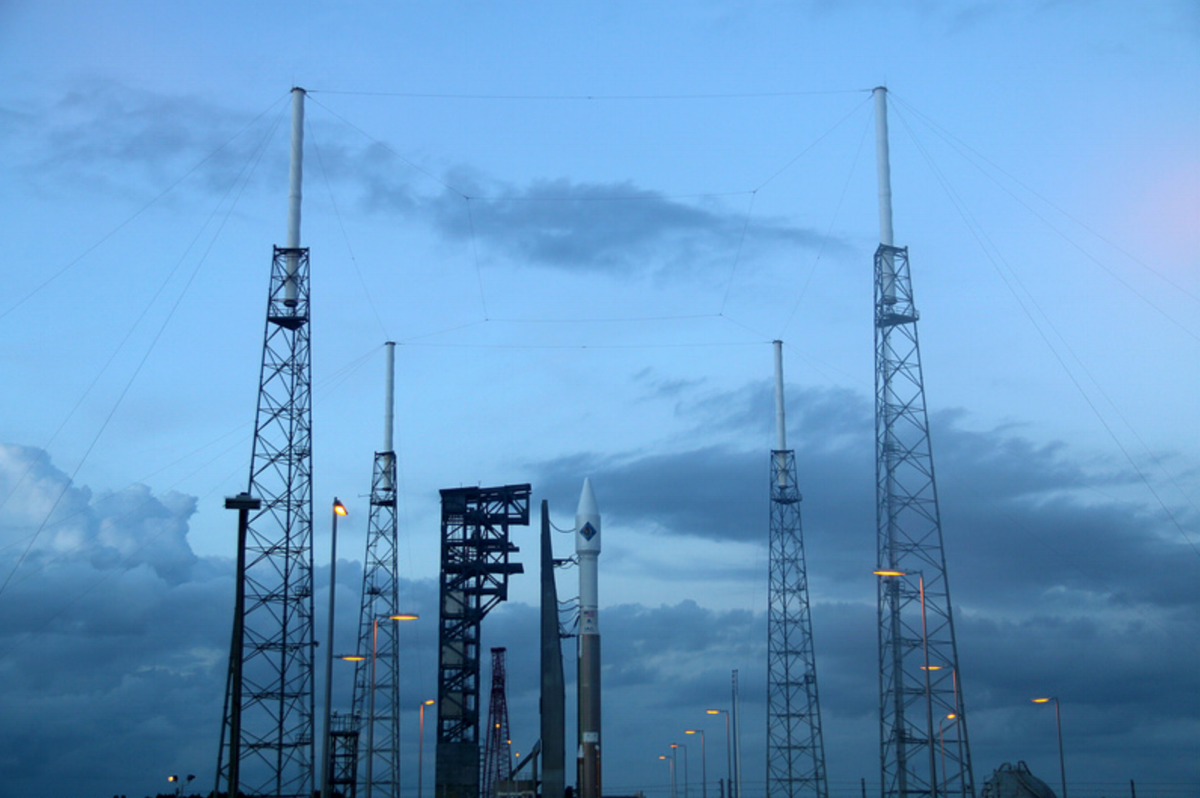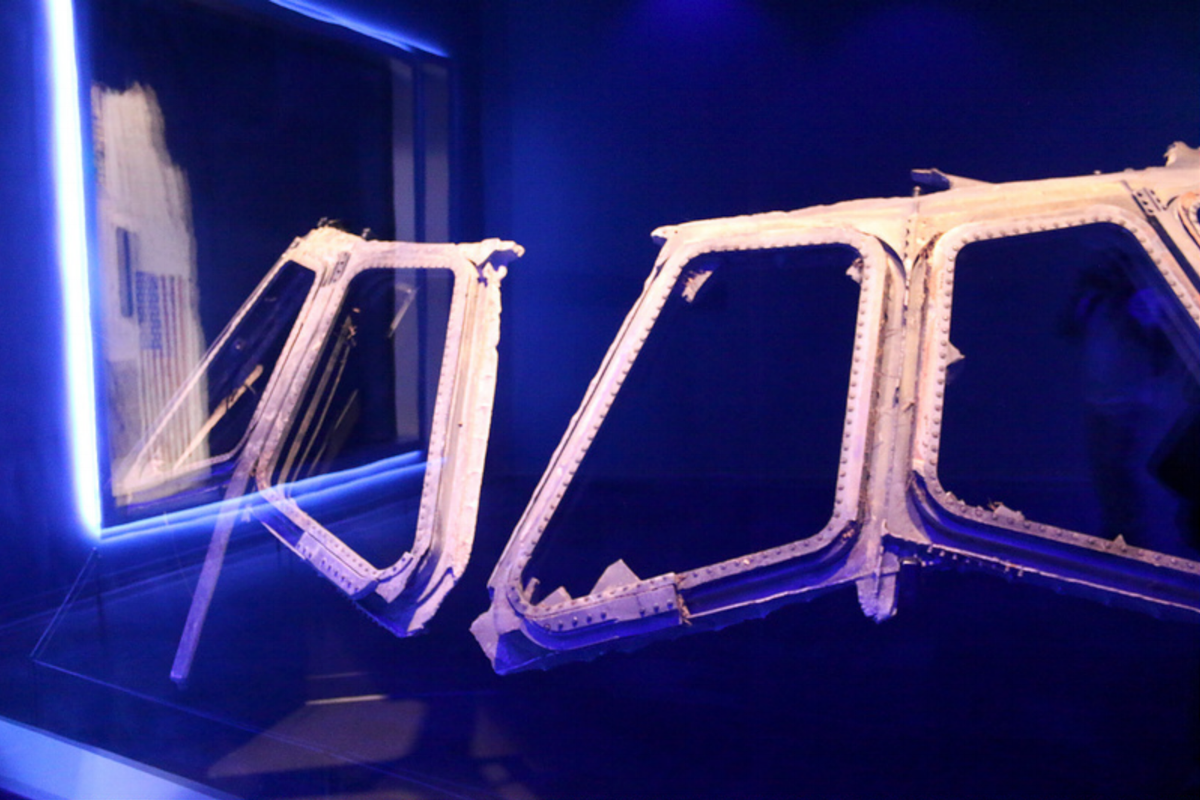 Click here for more pictures from my incredible adventure at a NASA Social.
(All photos by the author.)
Enjoy outer space?